Fire Balls Mixed Diameter Sphere and Half Sphere Sets for Vented Fireplaces 18"-48" wide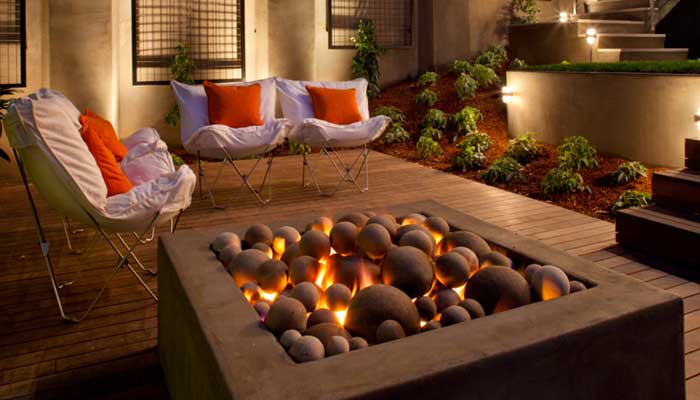 FireBalls were created for those with contemporary decor, those with a modern flair, those yearning for an alternative to the traditional gas log and for those who just want something different.
FireBalls are made from the same high-heat resistant ceramic-bonded refractory material used to make gas logs.
FireBall sets are available in Natural Color (tannish gray, the base material color) and seven ceramic stain colors made from a proprietary formulation, including White, Black, Dark Gray, Light Gray, Beige, Brown and Adobe Red.
All Fire Ball set images are shown here with burner pans and fillers. Please note these are NOT included with your Fire Ball purchase. Filler may be purchased separately.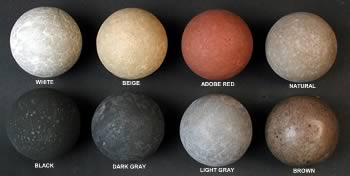 Fire Ball Stain Colors. Click to enlarge
Mixed Fire Ball Sets range in size from 18" to 48" and consist of full spheres and half spheres. Please note Ember Magic, filler sand, and volcanic filler are sold separately and not included in the Fire Ball Set prices.
Measuring your fireplace for Fire Balls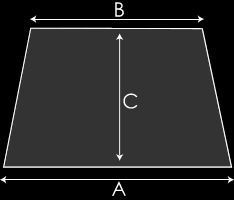 For the best aesthetic and proper performance, your set should be sized to your fireplace according to the following guidelines.

"A" - Minimum 6" greater than log set size
"B" - Not less than log set size
"C" - Minimum 12" (16" for see-through fireplaces)


shipping not included with purchase of Fire Accessories